Are you planning a modern structure in your garden?
Discover what makes us stand out and why it is worth working with Pinegard.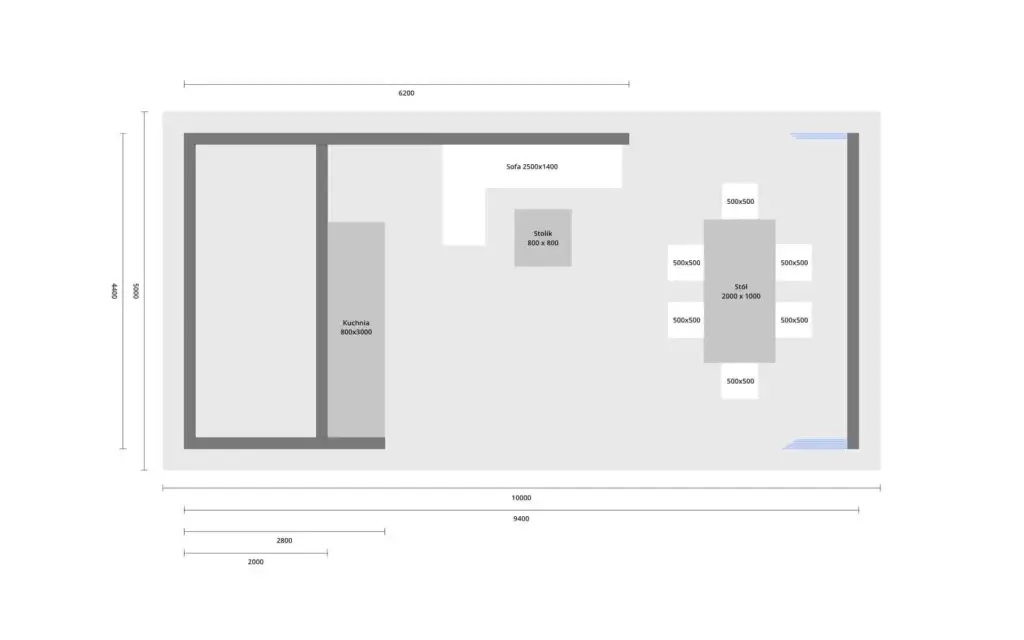 You don't have to have a ready design. Just tell us how you want to spend your time on the terrace or in the garden. We will propose a solution tailored to your needs and matching the design of your home.
If you already have a ready design, we will prepare a technical and working design based on a visualization or inspiration to make your plans for a new structure in the garden come true.
You can be sure that the ordered structure will be exactly what you need. Perfectly suited to your needs, home, and garden.
Why does production take several weeks? Each order is carried out individually. Each order is carried out individually.
All elements are carefully planed and milled to the expected dimensions, with outstanding precision. This ensures that the individual components are perfectly matched.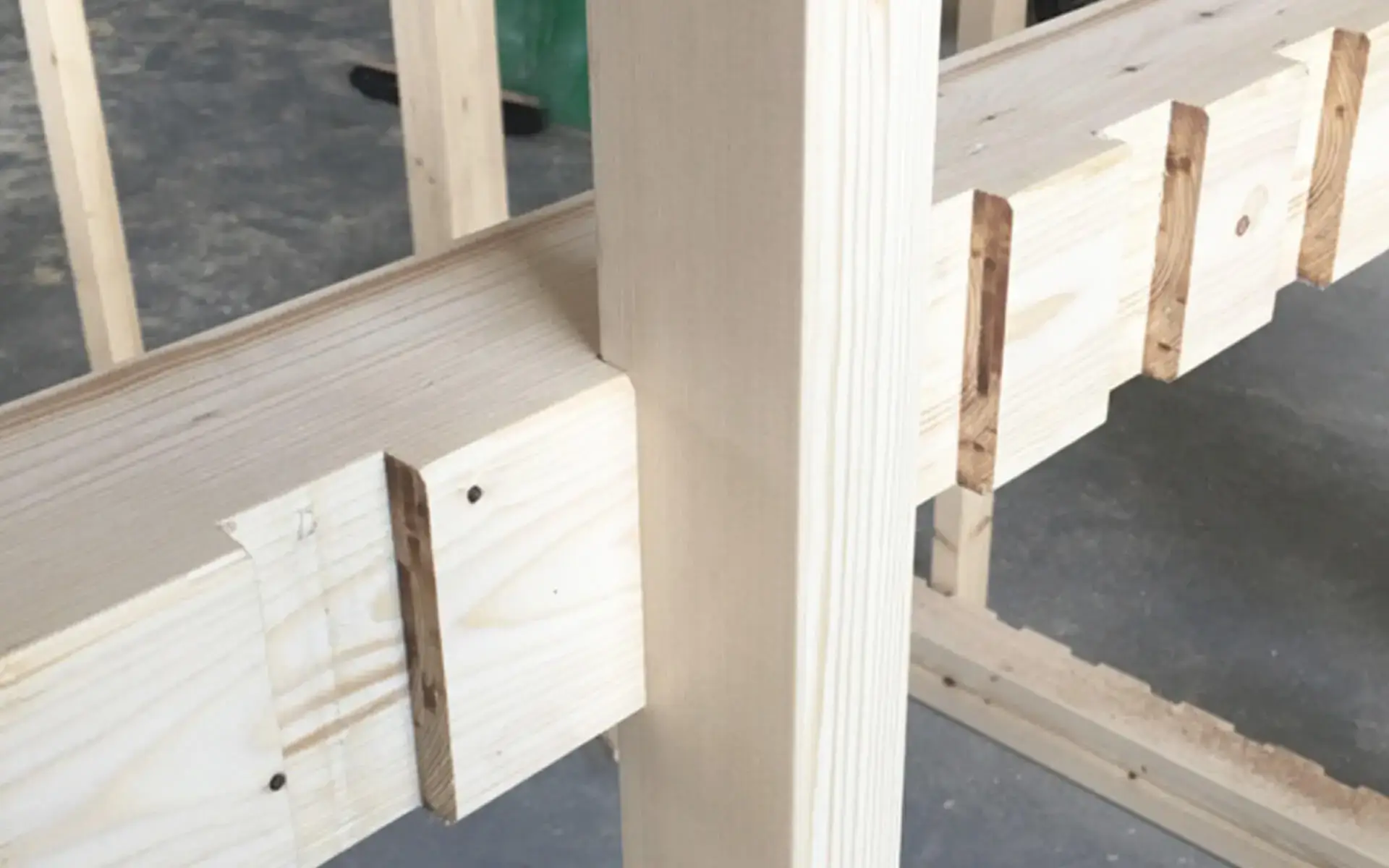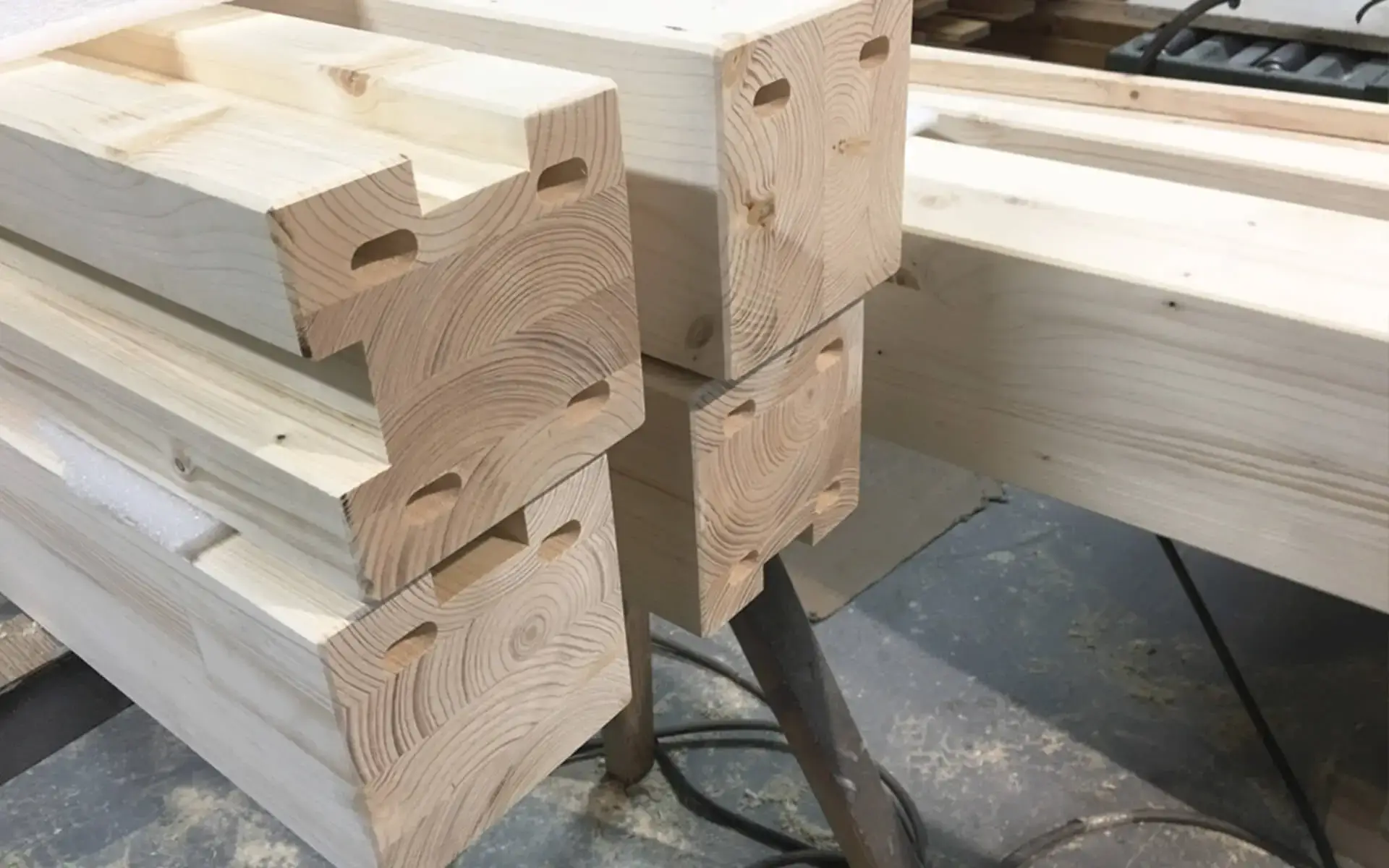 Planing reveals the faults of wood , such as resin bubbles and other cavities. They are removed and covered with elements of the same grain, which makes them completely invisible. It also prevents wood imperfections becoming visible later under the influence of time and weather conditions.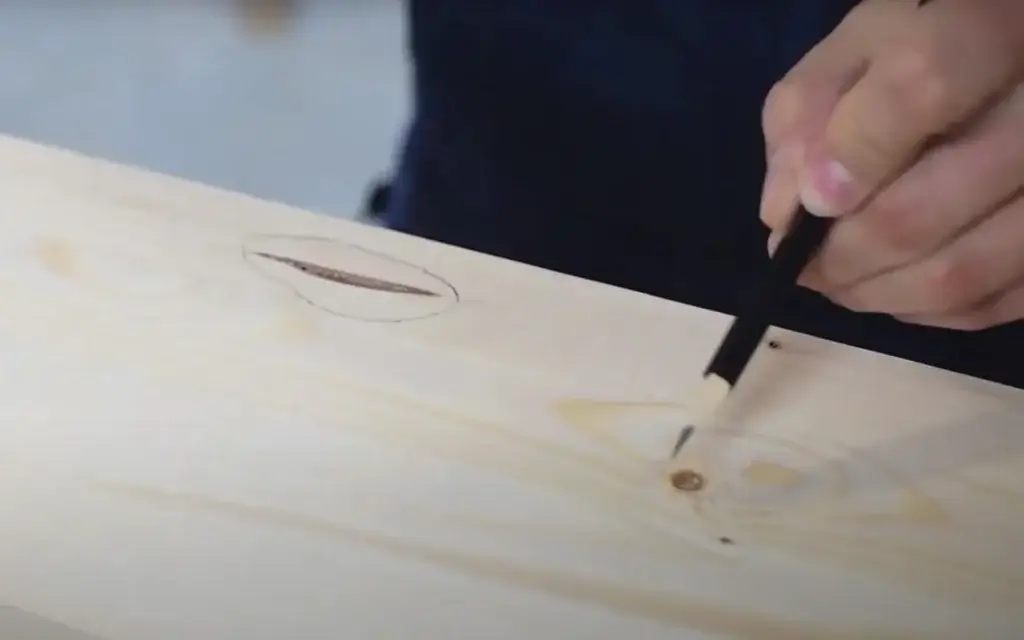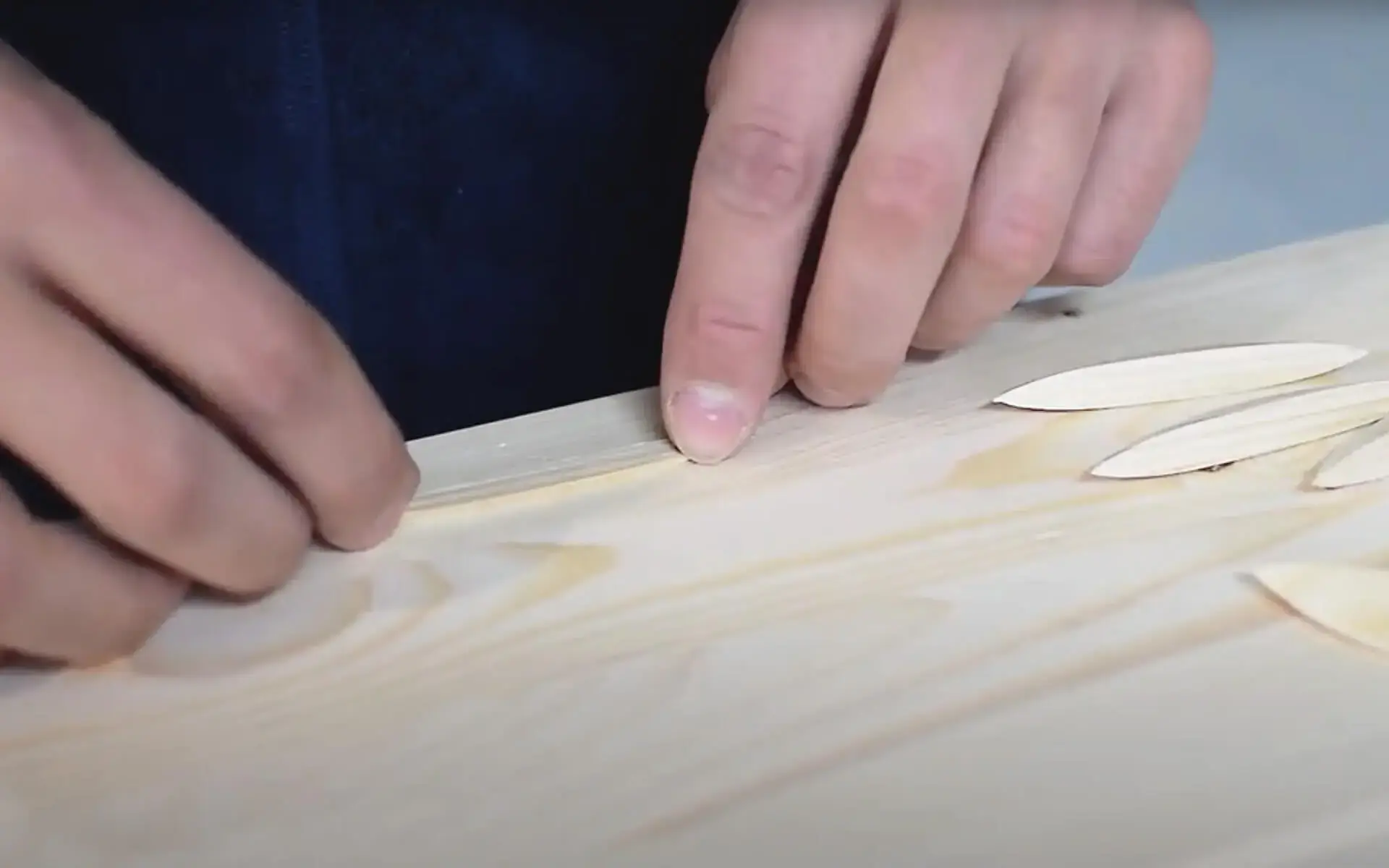 We attach matching mounting brackets to invisible connections. If necessary, we equip the wood with the necessary power supply. Lighting, electrics, blinds, and multimedia will be available in the selected place without having to compromise in terms of aesthetics.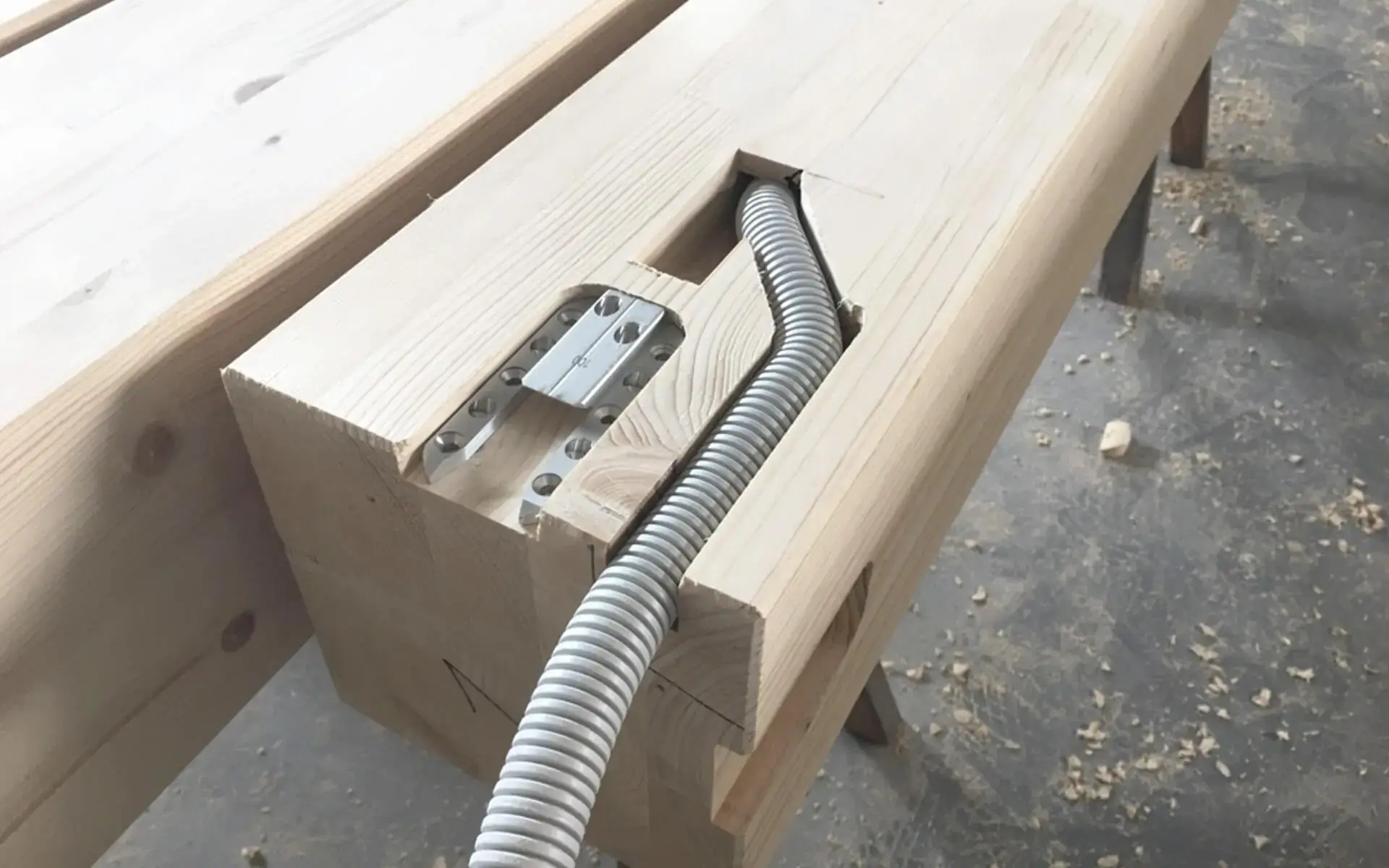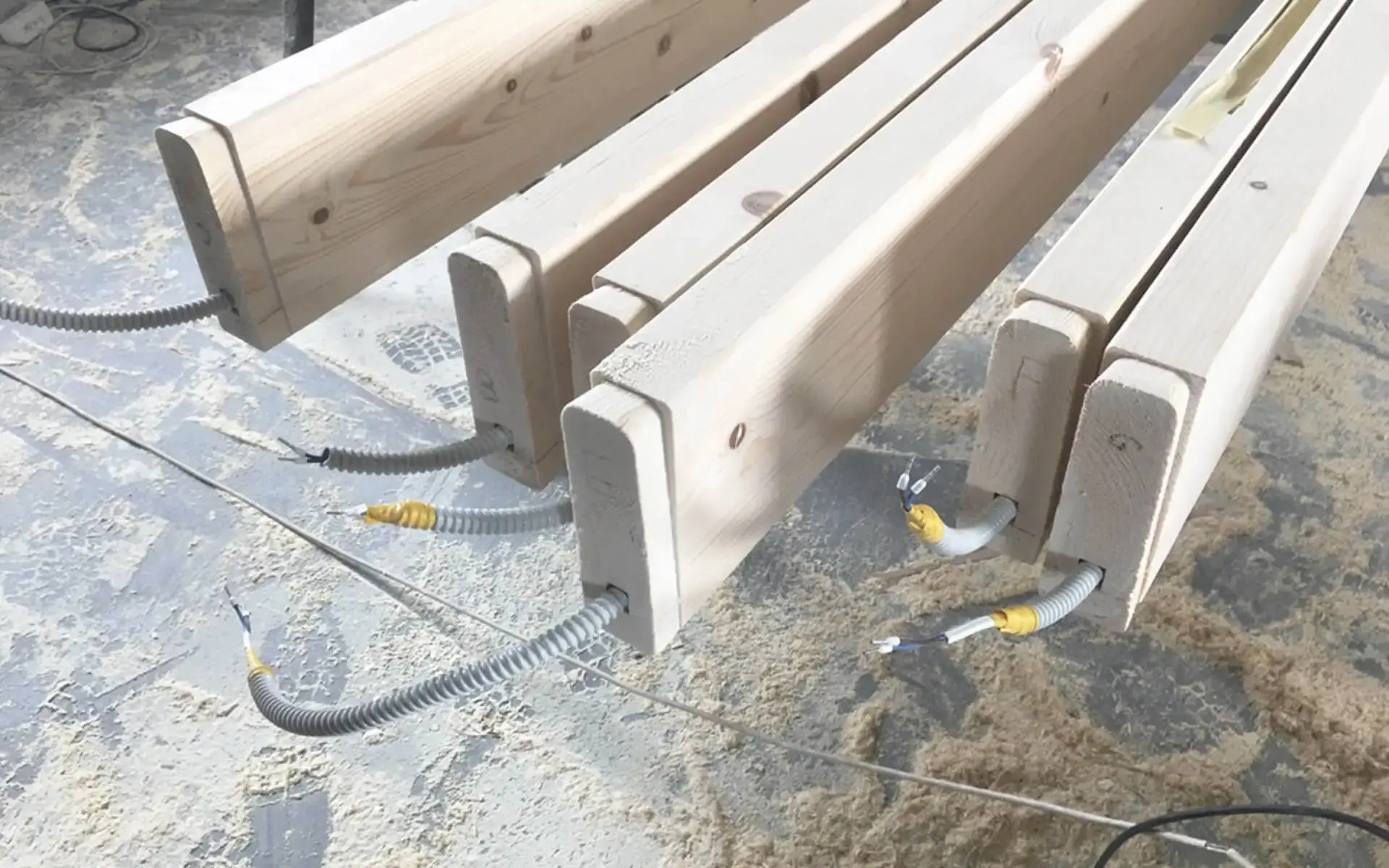 The edges are equally milled, thanks to which all elements imported from different parts of Europe are exactly the same after assembly.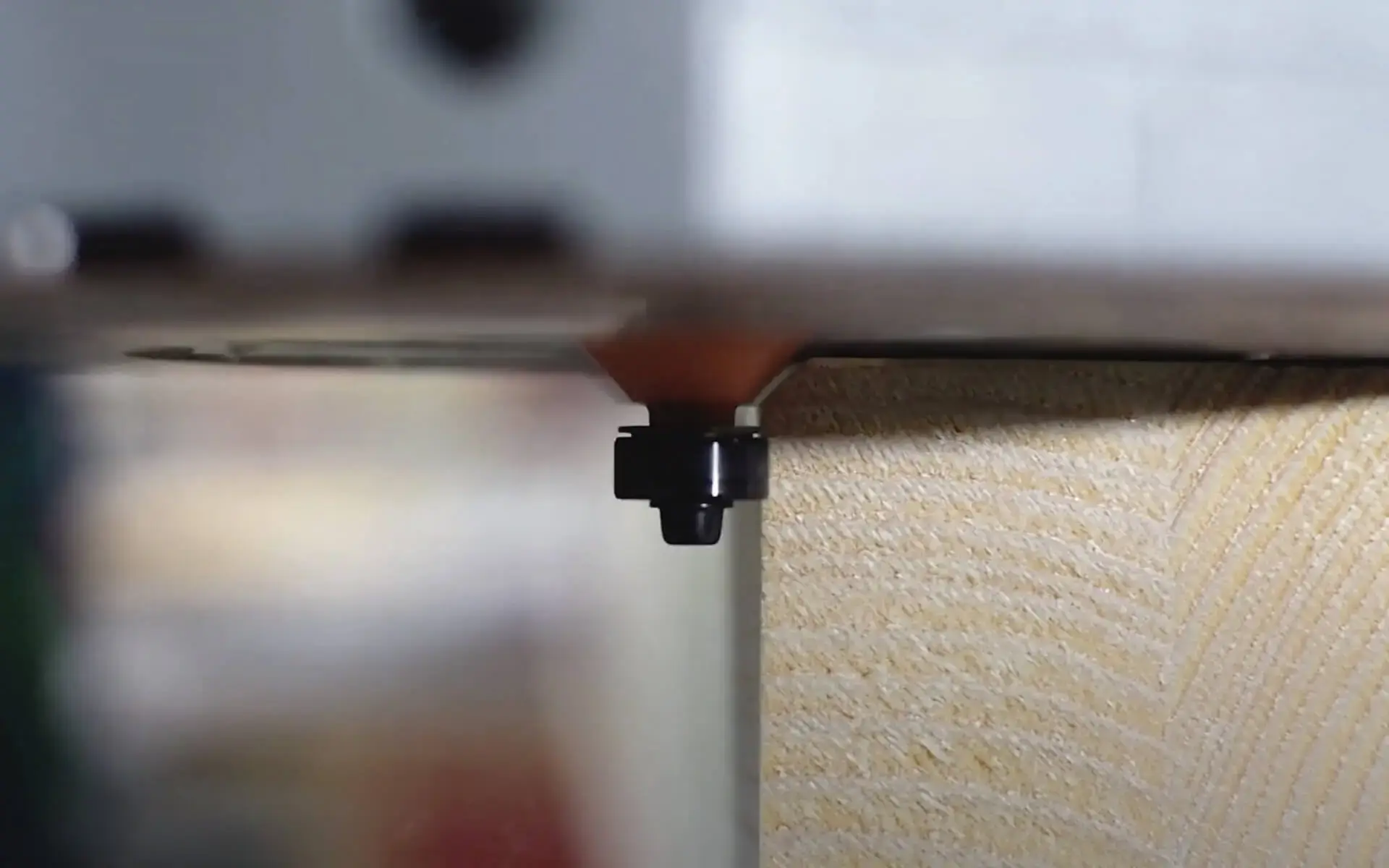 The fronts of the elements are carefully processed and preserved with a special preparation that closes the pores of the wood, so that the wood does not crack and does not absorb moisture along the grain.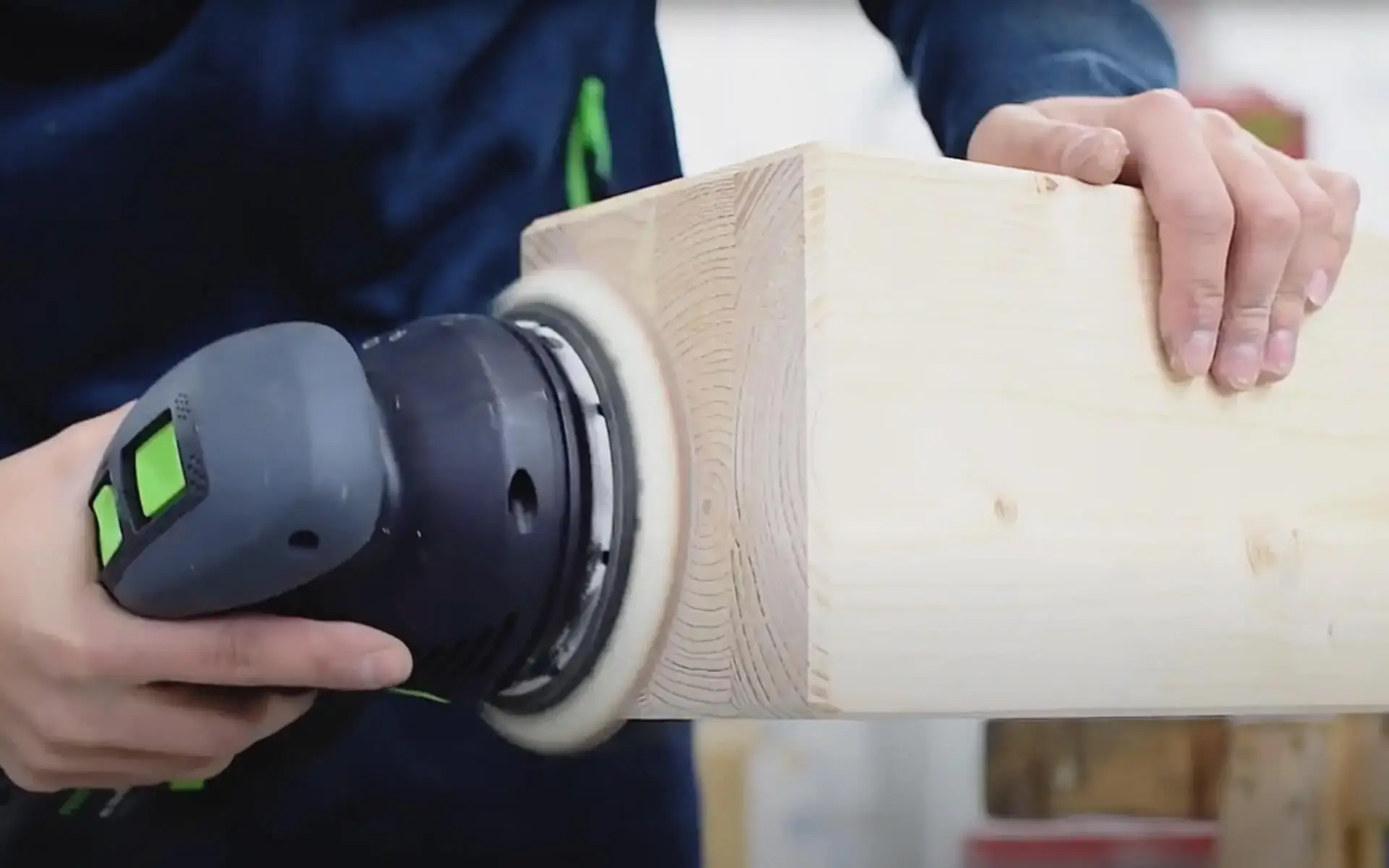 The OSMO oil coating is applied 2 or 3 times to obtain proper wood color and protection. Oiling of the elements takes place in factory conditions after complete processing and before assembling, which guarantees perfect protection for years.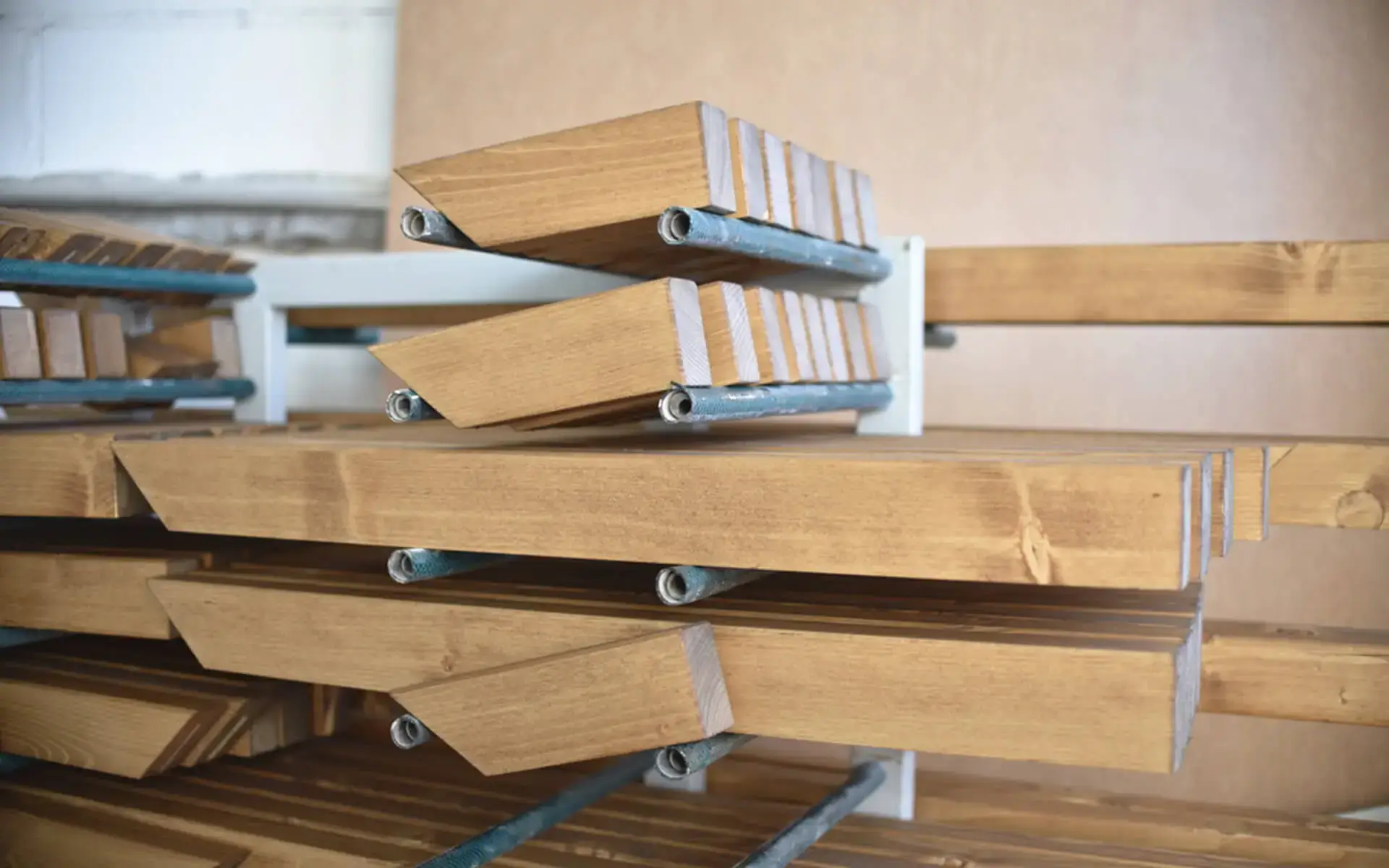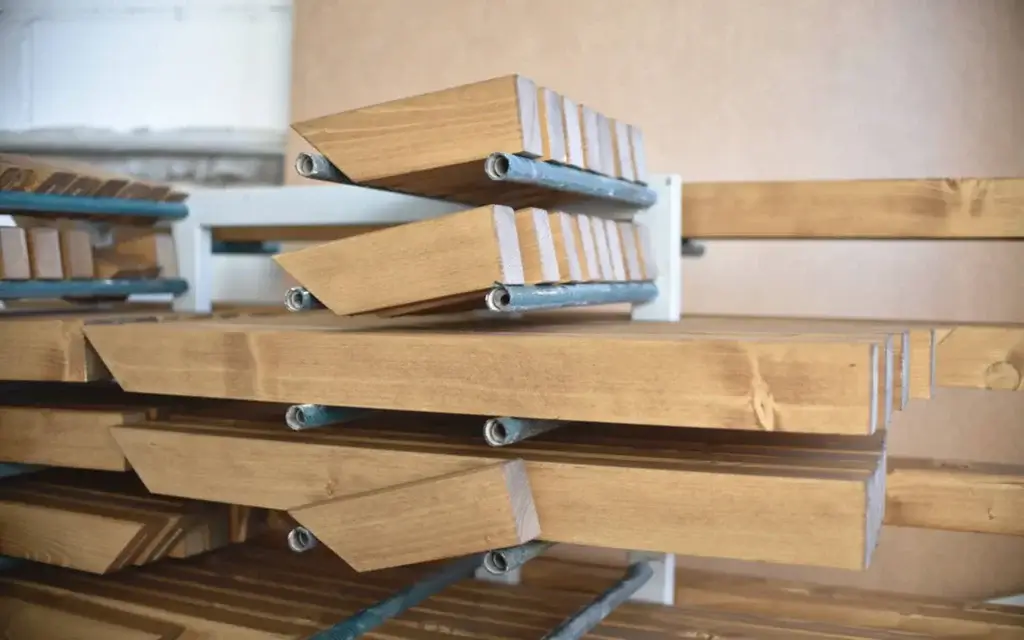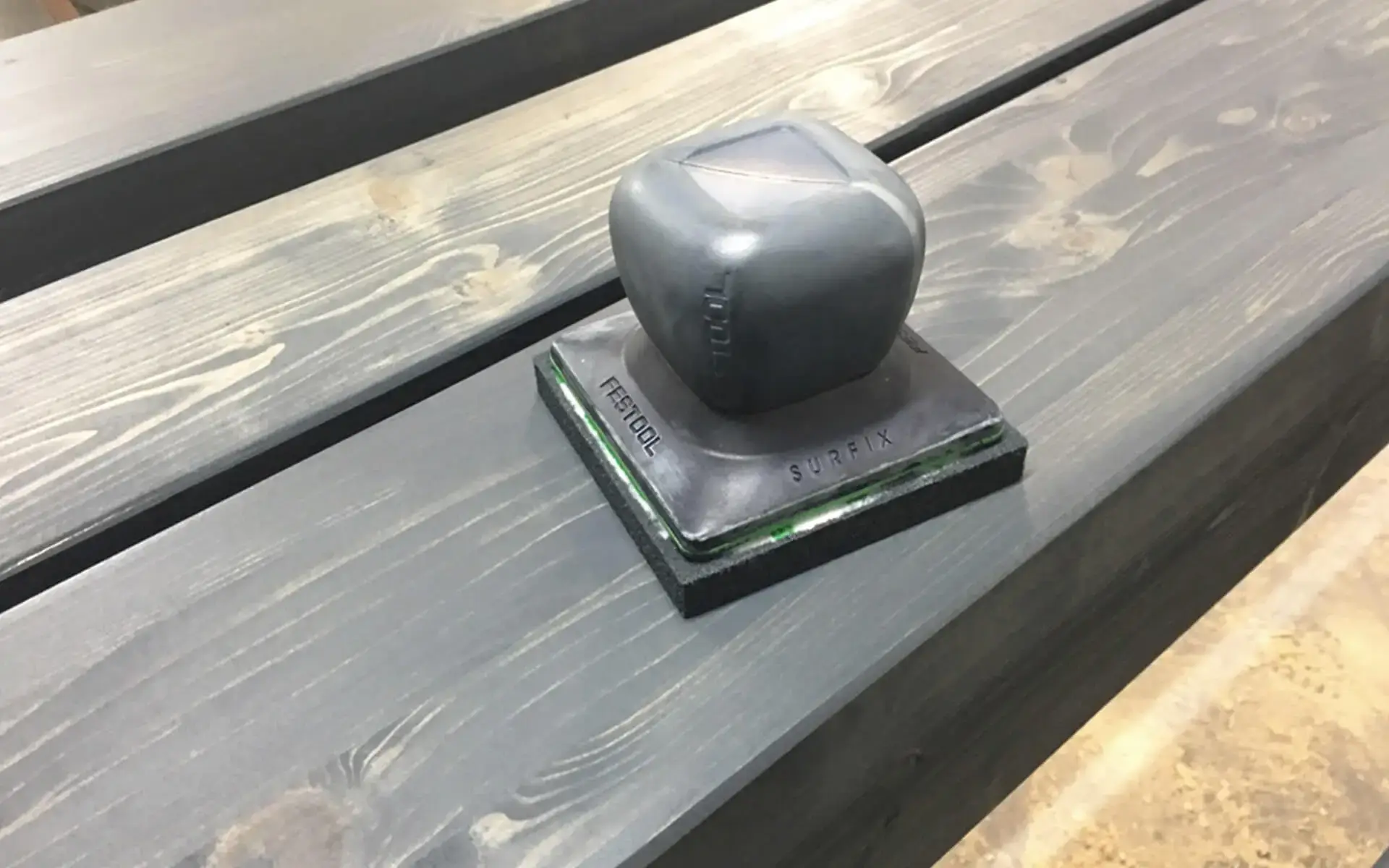 The finished product is delivered and assembled at the designated location.
Preparing the assembly site sometimes requires earth and concrete work. The investor receives detailed drawings and guidelines for a local contractor. We build both in ready gardens as well as in gardens under construction.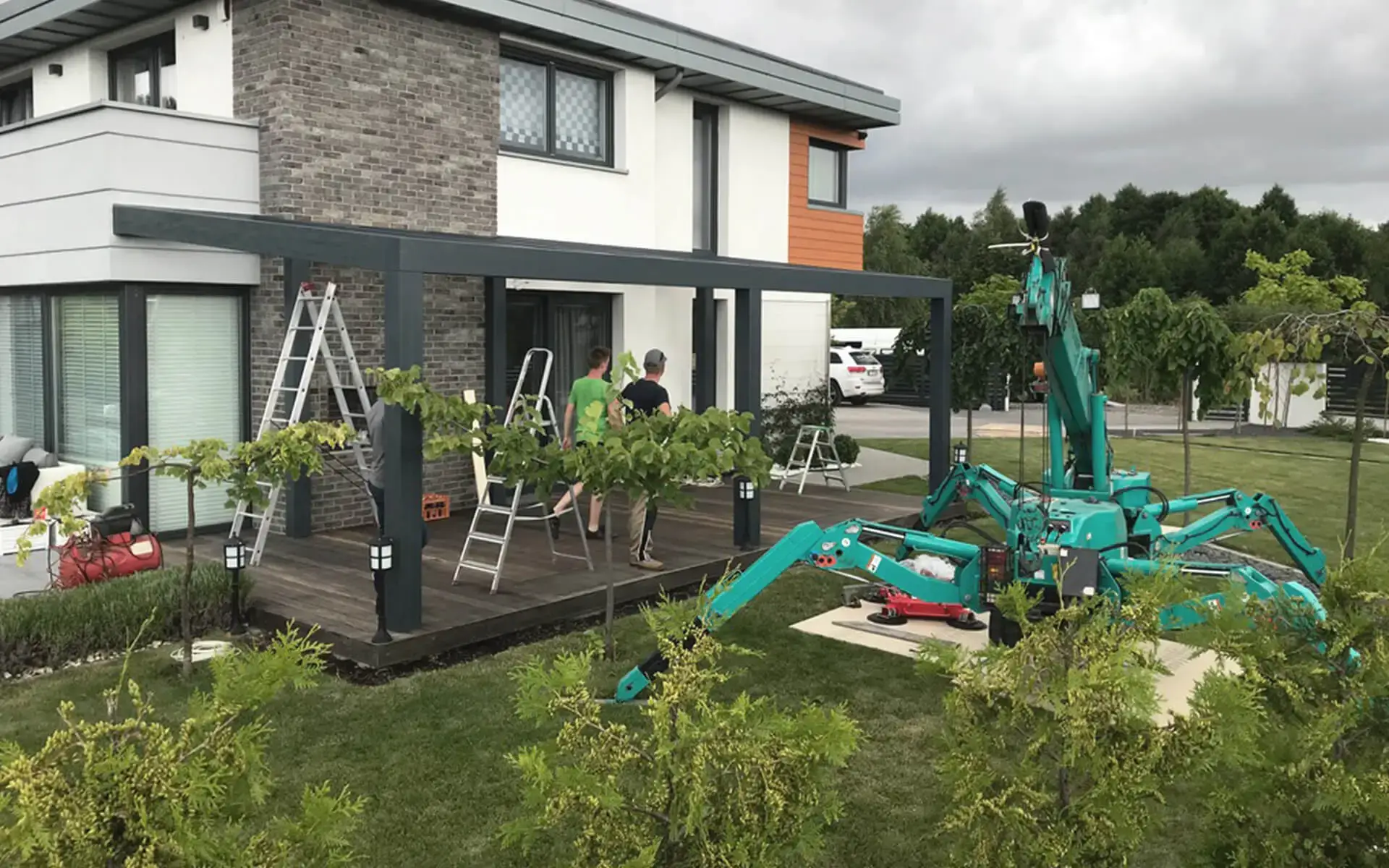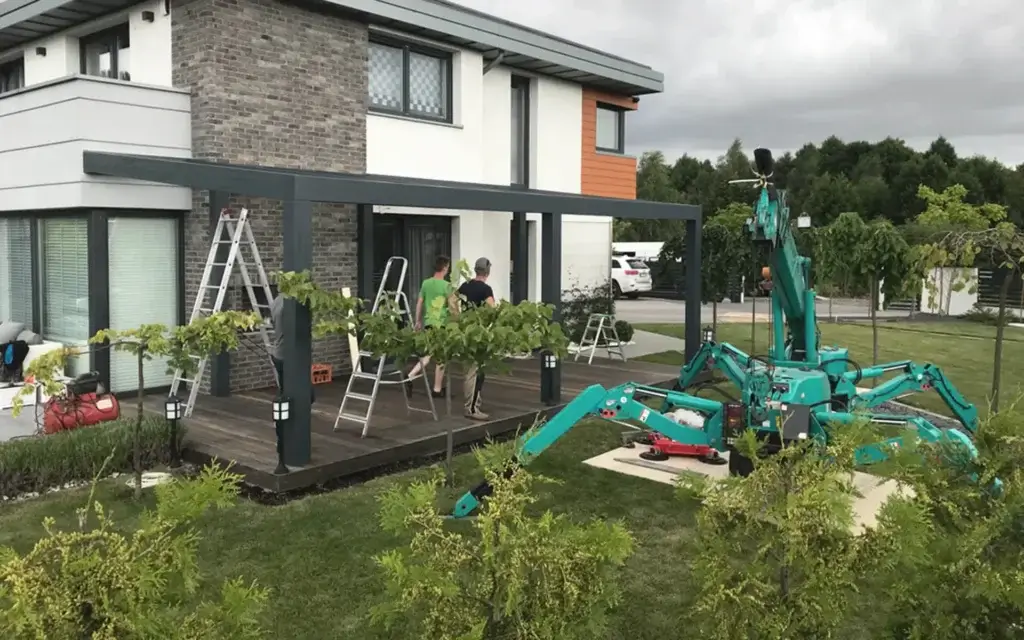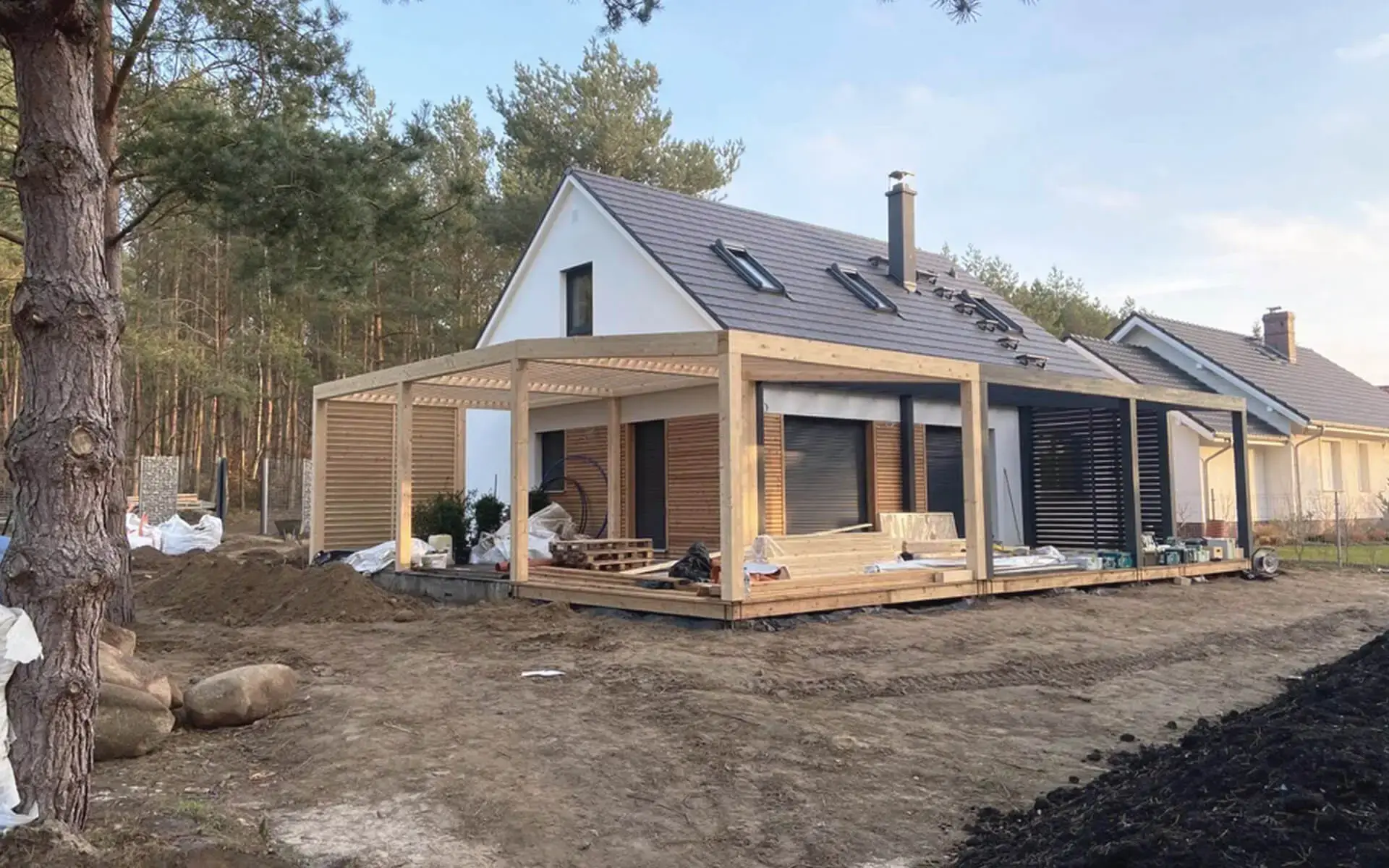 Solid mounting constitutes the basis of any construction. We take advantage of proprietary systems that ensure aesthetics and water insulation, guaranteeing the structure's durability and resistance. In this regard we also do not forget about aesthetics and hiding the mounting elements.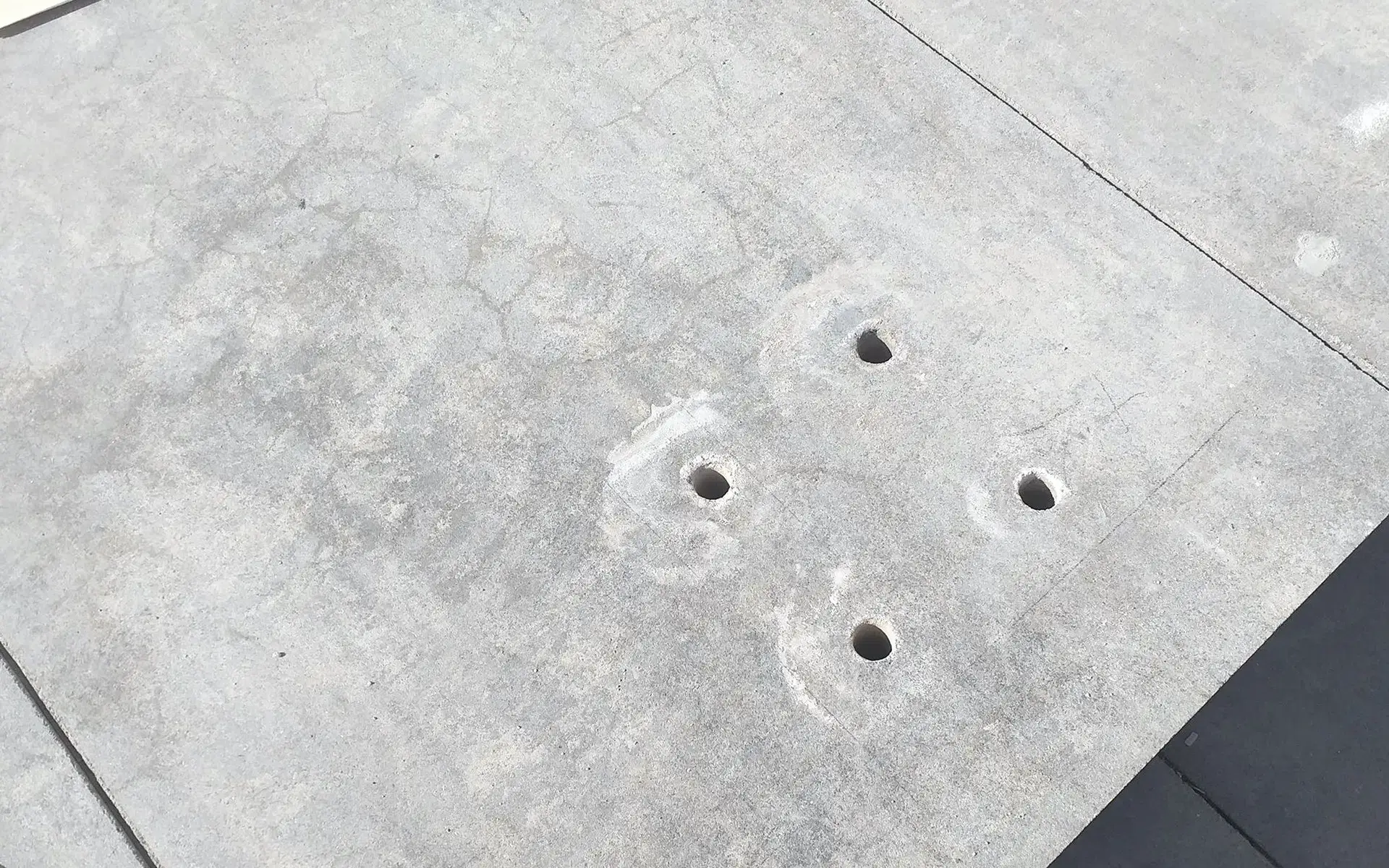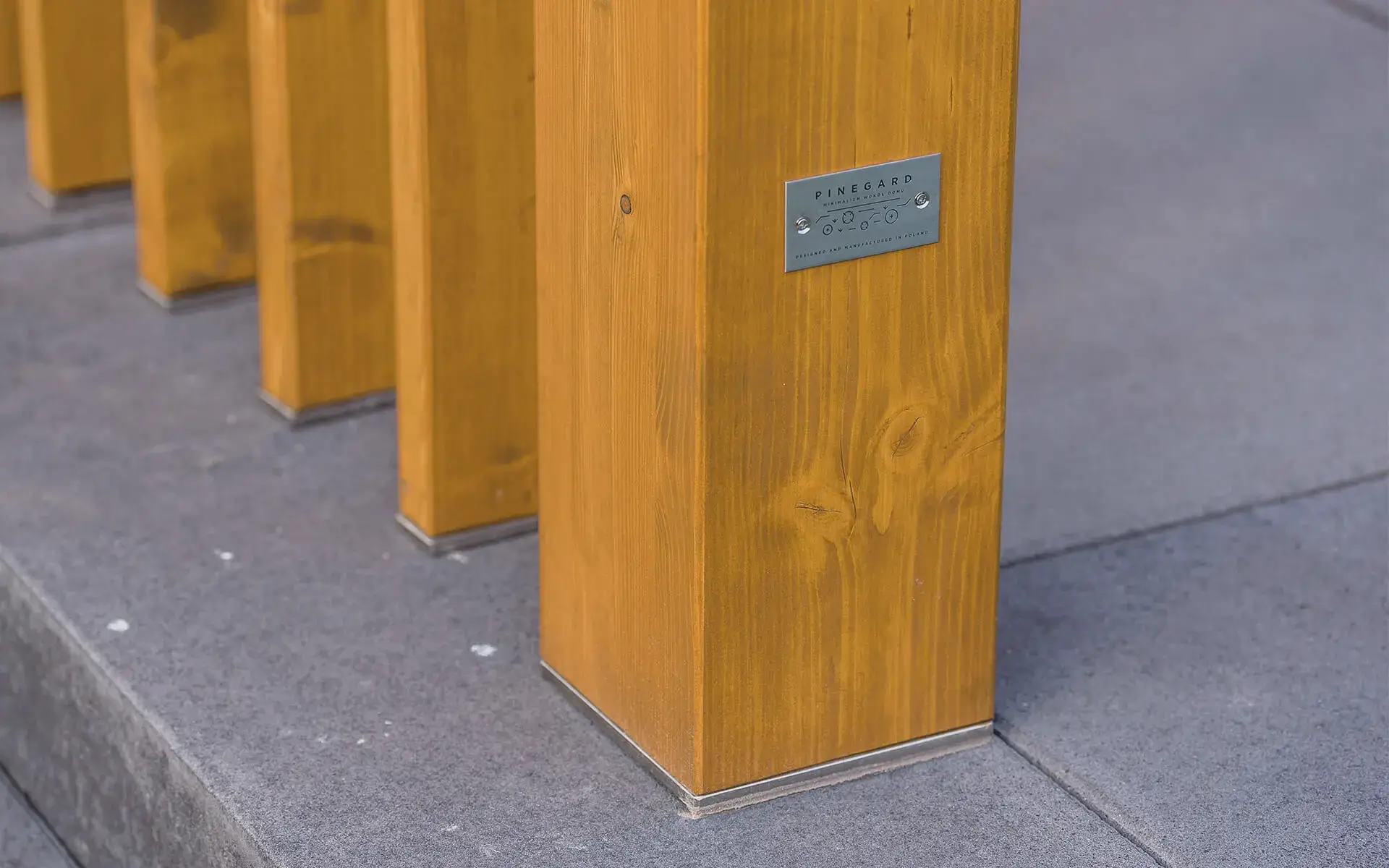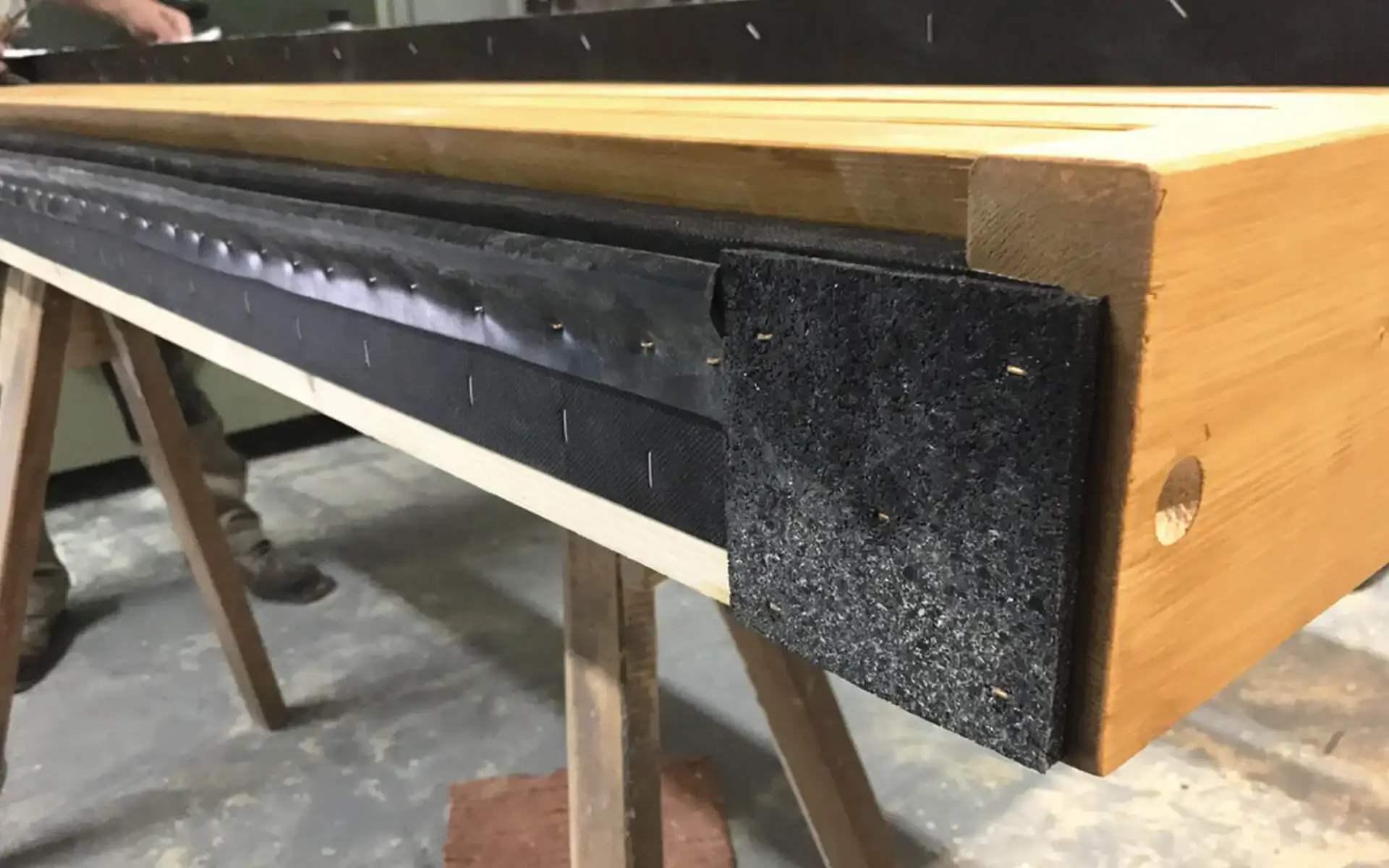 The essence of the entire process consists also in transport. Properly preparing the elements for transport and protecting them ensures that the delivered structure does not lose its quality over several hundred kilometers of travel. It is also important that the assembly time is not burdensome for the investors.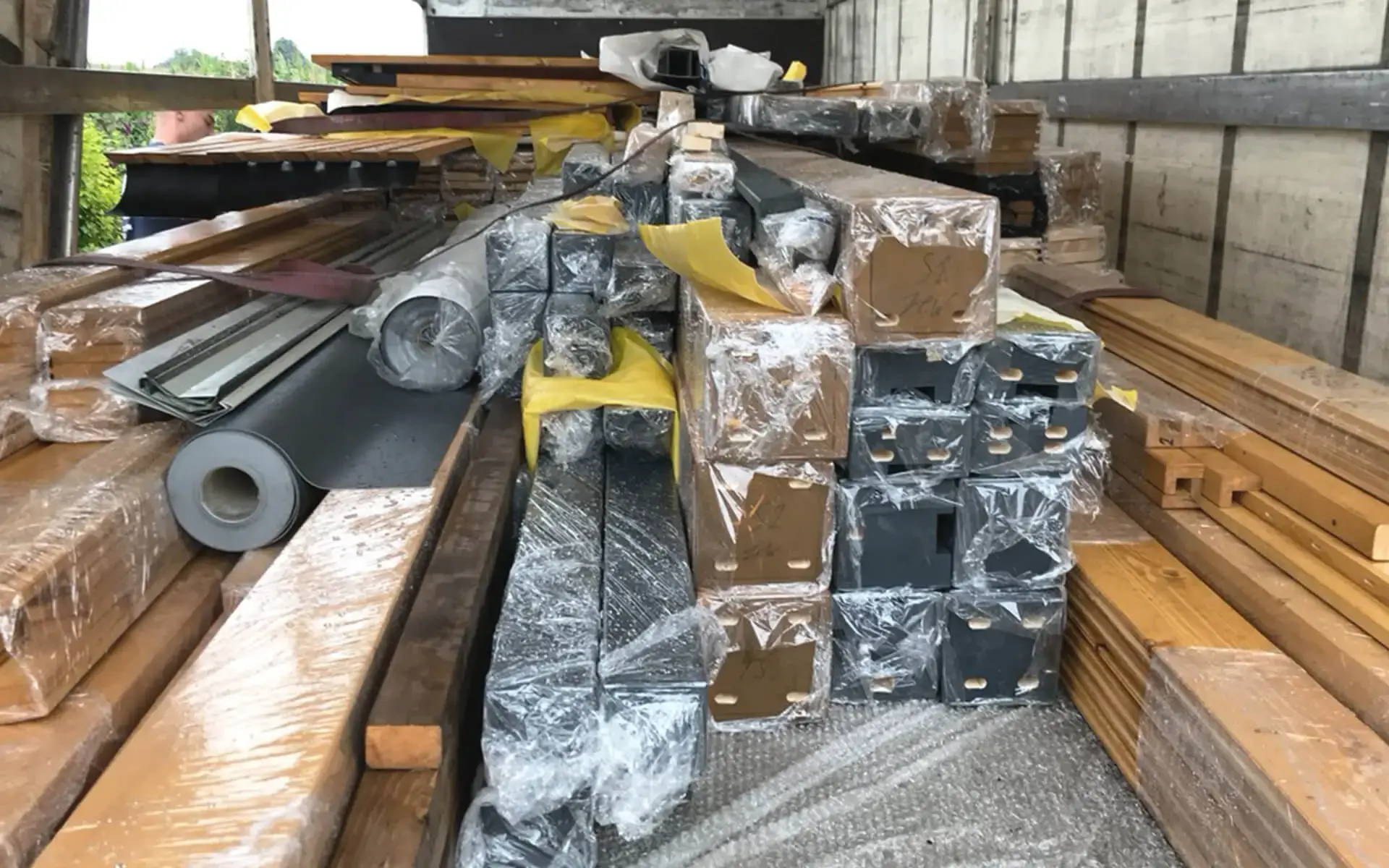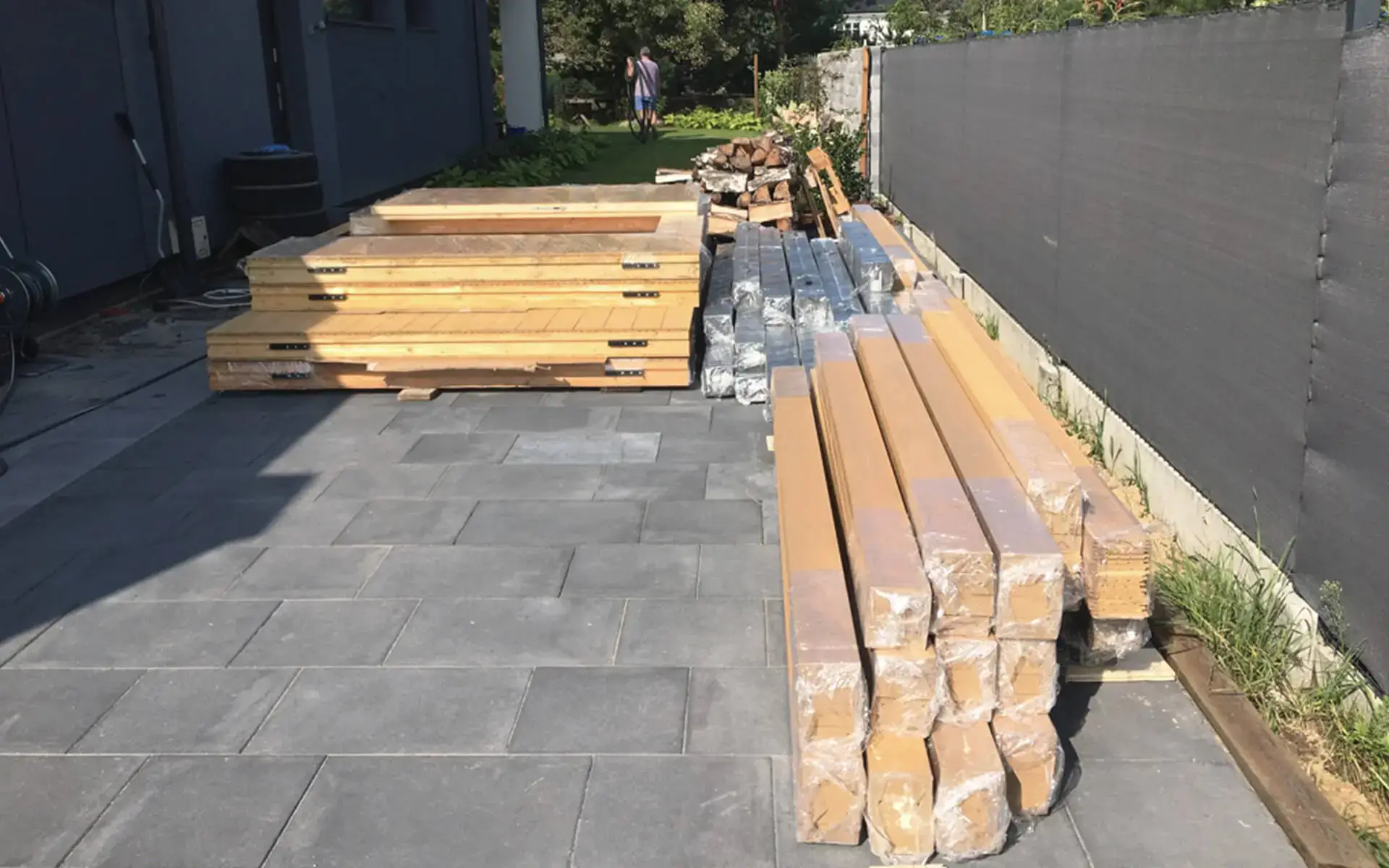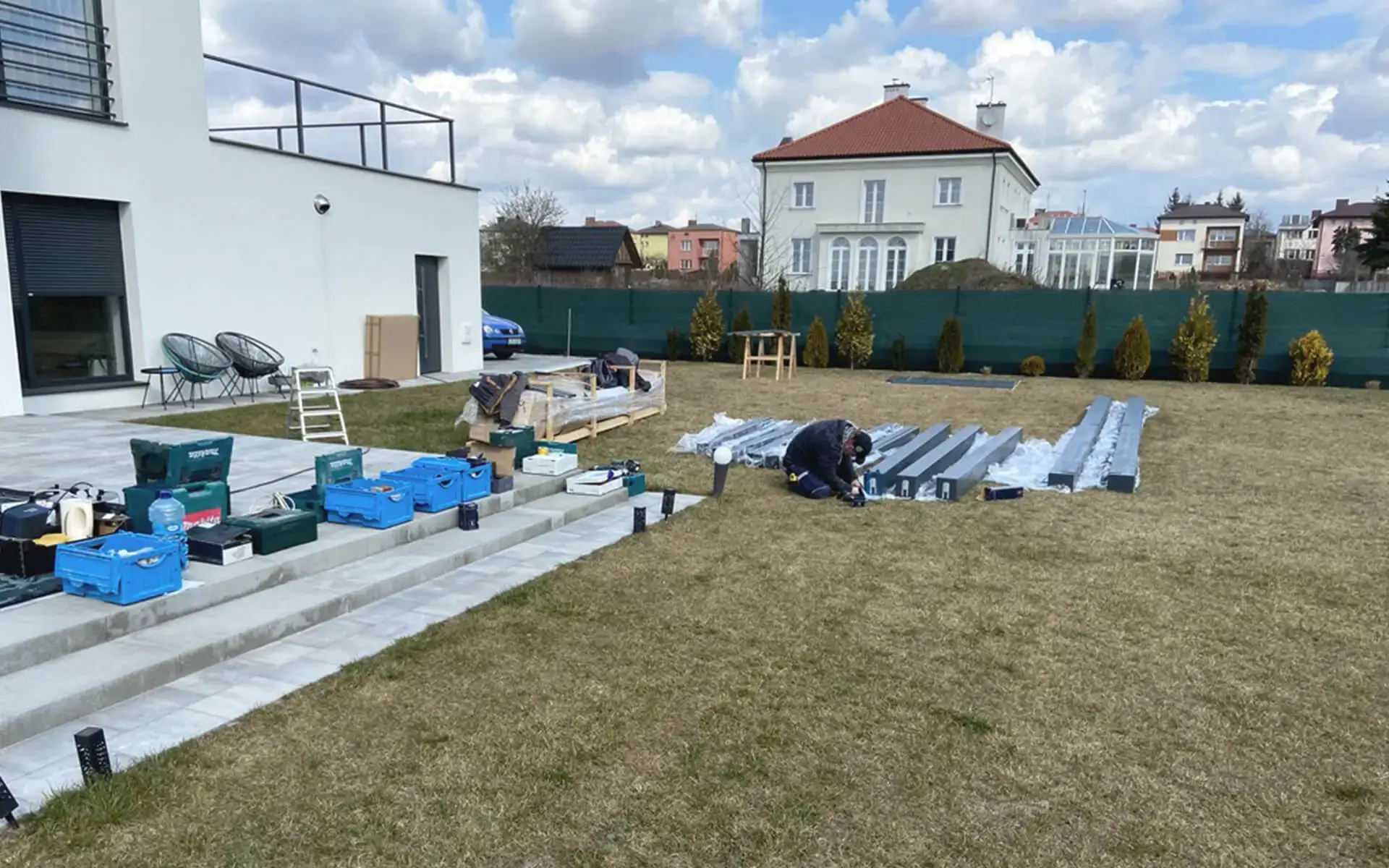 The most important thing is that the finished Pinegard product should look perfect not only from a distance, but primarily in its every detail.
Pinegard stands not only for the quality of products, but also the best customer service.
Pinegard is remembered in terms of every aspect. We make every effort to ensure that you remember our cooperation well, not only in the context of the ordered structure.

We also know how to take care of your children who are interested in assembly, and after finishing work, provide you with a terrace or garden lounge ready to be used and have fun.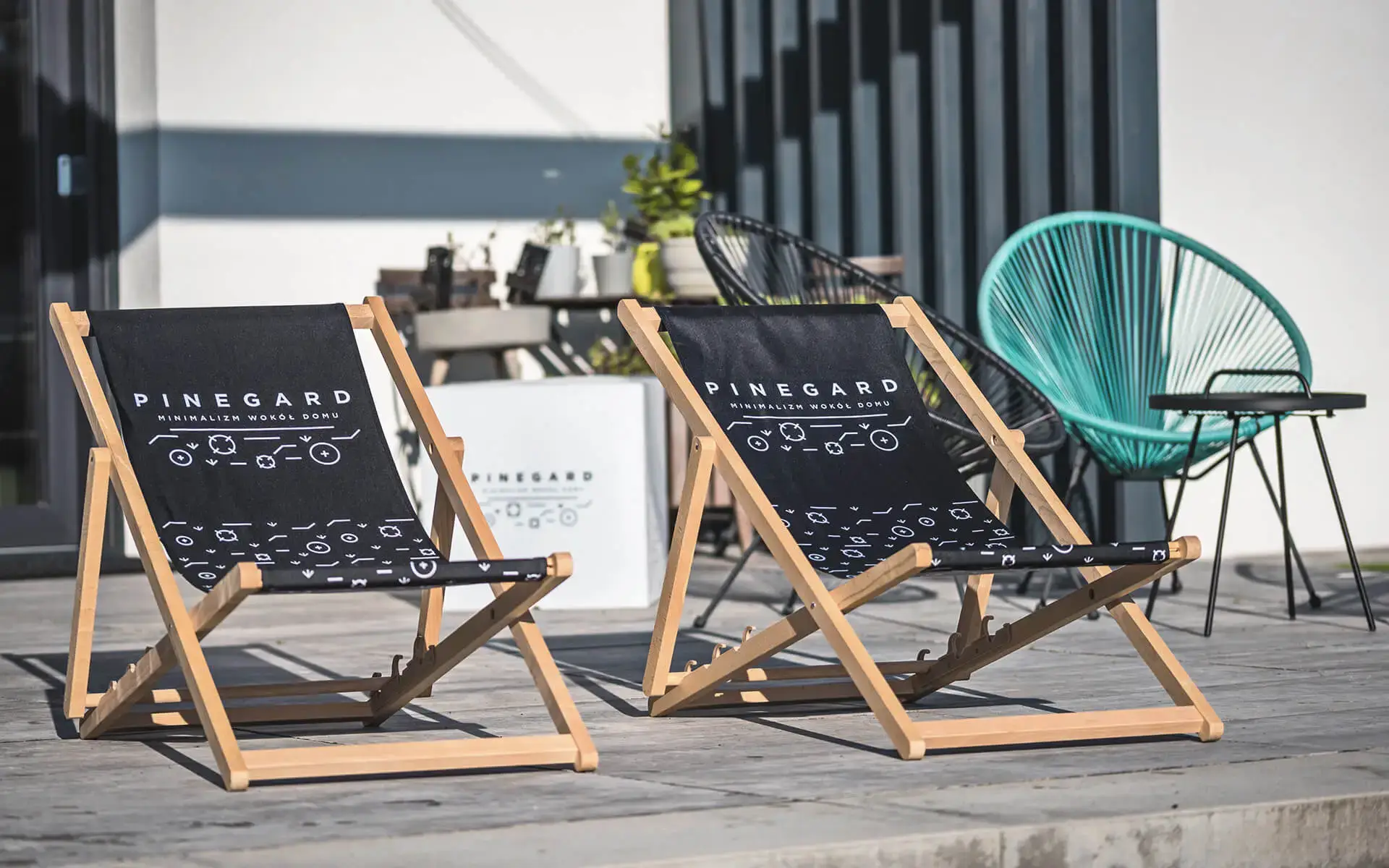 Mobile app coming soon
Pinegard Connect
A minimalist solution that makes the home environment always at hand. The combination of modern technology and intuitive navigation.

Created with your comfort in mind.
Many advantages - one app.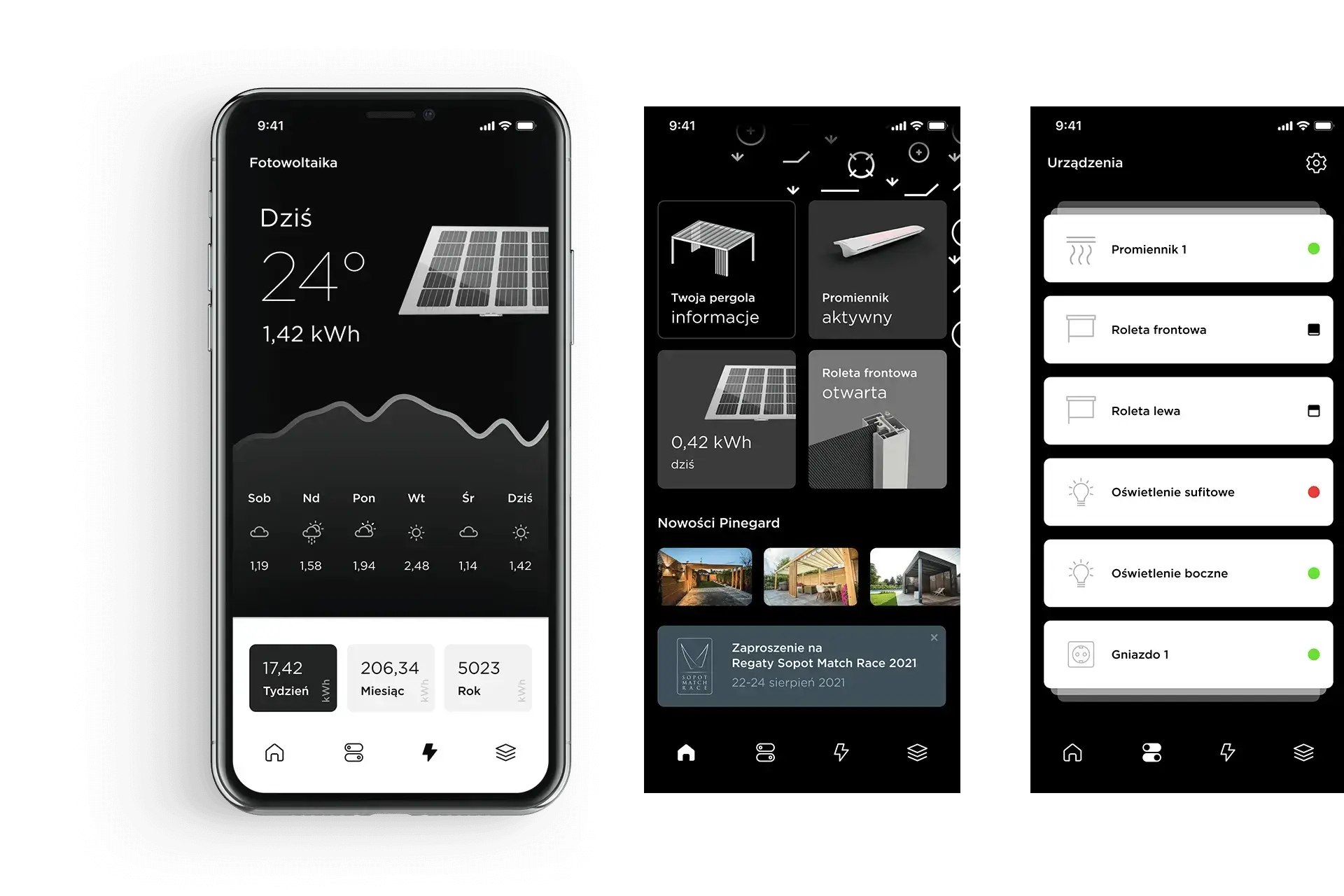 Pinegard photovoltaic solutions
available for our products.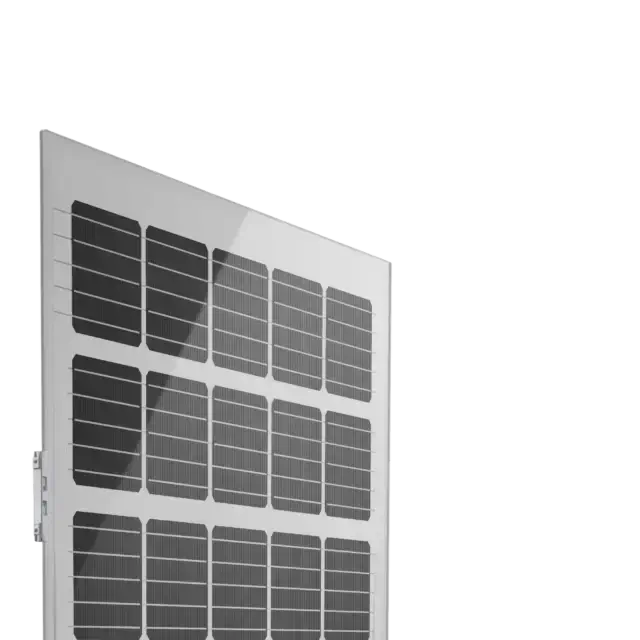 Take your idea from your head to the garden - with our help.
Contact us and we will implement your vision or create
a unique design perfectly tailored to you, your home, and your garden.